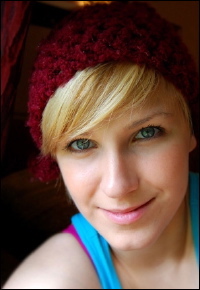 Lots of folks you've seen at SXSW are featured in the book, including artist Natasha Wescoat, pioneering videoblogger Ze Frank, singer-songwriter Jonathan Coulton, Burnie Burns of "Red vs. Blue," comedian Eugene Mirman, documentarian Curt Ellis, and DJ Spooky.

Hey, South-by-Southwesters: for the duration of the 2010 festival, I made the complete e-book of Fans, Friends & Followers available for free as a way of saying "thanks": the SXSW community was incredibly helpful to me in researching and writing this book. In 12 days, there were more than 22,000 downloads of the e-book, mostly thanks to a nice post on the blog Boing Boing.

A couple years later, the book is now permanently avalable as a free PDF download, or in Kindle and paperback form for a very reasonable price.

Thanks for your interest and your support!